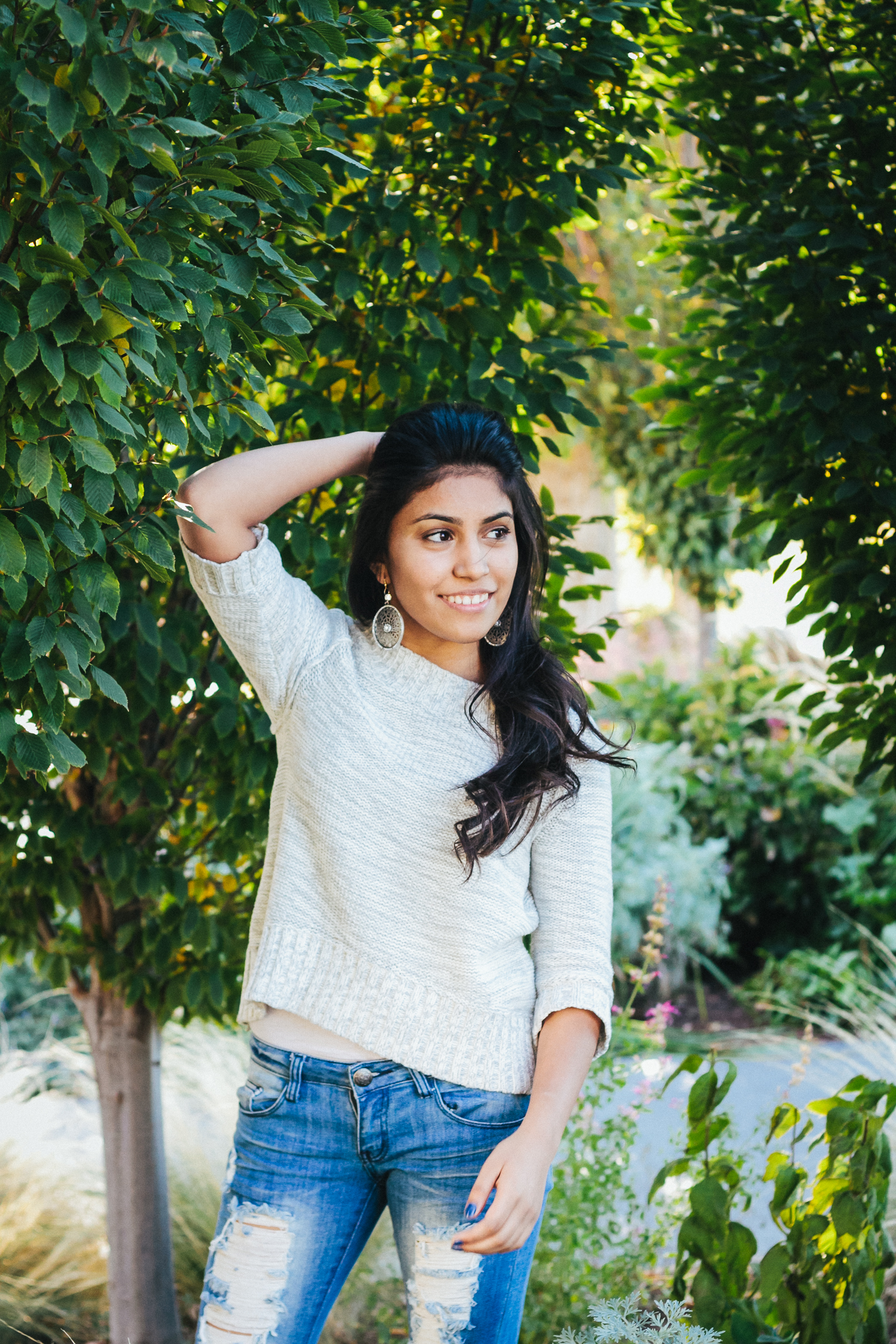 The Editorial: Styled Sessions for Seniors
It's your year, your class, your graduation. You know that senior photos are among the most important things you'll do as an upperclassman, and one of the many ways that you'll be remembered by your classmates. You'll spend the spring months collecting likes and clicking through your friends' photos, and it's your chance to showcase your personality and your passions.

You stand out more than the average graduate, shouldn't your photos stand out too?

Editorial Sessions are fashion-inspired senior photography shoots that allow for more fun and creativity than any other session at Blueghost Studio. And considering all of our sessions are exceptionally fun and creative, that's a hefty upgrade!

We'll kick things off by getting together for a pre-consultation where we can decide what concepts and styles would work best for your shoot. We'll determine what type of clothing you'll wear, what props to use, where we'll shoot, the lighting we'll apply and overall mood and vibe for your story.

It's almost like an episode of America's Next Top Model—not admitting I've watched that show, just saying that Tyra would be impressed!

On the day of your shoot, you'll be treated to a professional makeup session, and then the experience begins! Remember—these images are styled and customized just for you. We'll focus on the concept you and I have crafted together and explore a narrative through your photographs like you would see in a magazine photo spread. The theme for your Editorial Session can be as creative as you want, or based on something you've seen in your favorite fashion mag's monthly issue.
An Editorial Session is the most memorable way to celebrate being a senior, and the best way to have one-of-a-kind senior photos.
Don't worry, Moms and Dads—We'll sneak in some of those traditionally posed senior portraits and headshots for your family to love too!
The Editorial Session | $700
Includes:
Pre-session consultation to discuss location, concept, styling.
Professional makeup application.
3-4 hour on-location session.
Up to 2 pre-determined locations.
Unlimited clothing changes.
Private online gallery.
75+ high resolution, hand-edited images w/ print release.

Ready to Book?

Want to chat about your ideas for an Editorial Session? I'd love that too! Let's meet up at your favorite coffee shop and discuss clothing and location ideas, lattes on me!

When you're ready to book your high school senior portraits with me, call me at 720-924-1977 or send me an email at sarah@blueghoststudio.com.